Blog re-design project for desktop & mobile platforms
Challenge
Our stakeholders weren't happy with the old fashion design for article pages on the BabyCenter blog and the need for a re-design to increase the user engagement and satisfaction.
Problem-solving process
I began with gathering research and studying other publisher sites and look at what others are doing. I came up with full industry analysis. The analysis included the common patterns and futures for article pages. I looked at the font, size, font styles, modules, UI style, UX design, ad style, etc.
Design
With the information gathered, I focused on creating a new template, UI for article pages and new user flow. I redesigned the entire blog section for desktop and mobile site. I've created new ad slots, category, topic, font, color, partner contributor label, date, and sponsor content formate, author credit section and related article modules. I redesign the following page for BabyCenter blog which can apply to thousands of article pages for desktop and responsive mobile platforms.
– Parent contributor page
– An influencer article expert profile
– Search results page
– Standard opinion article pages
– Opinion article page branded content
– Subtopic article page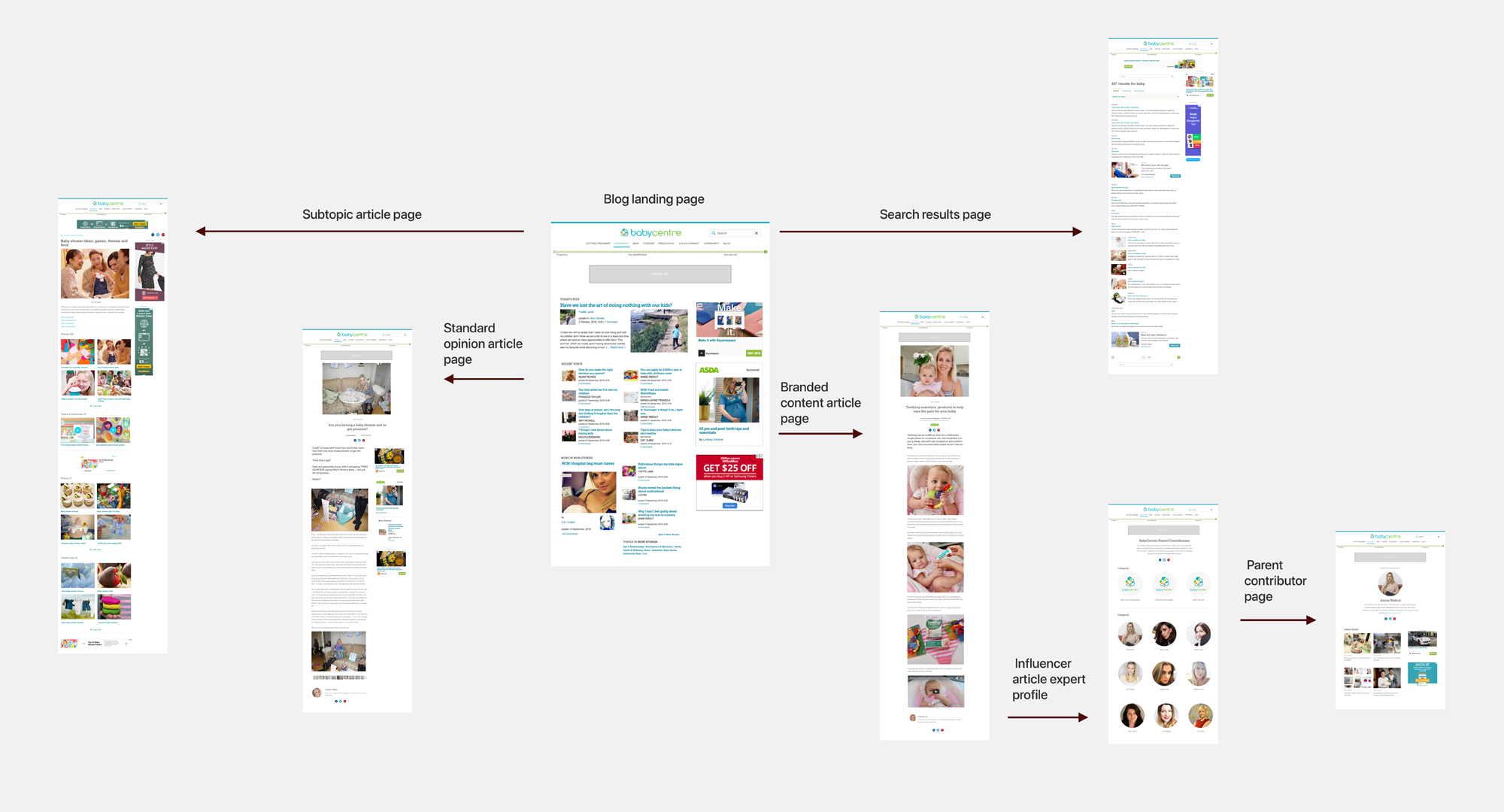 Results
The final design added futures and modules not previously included in the old blog and started to help solve the blog issue for desktop and mobile site platforms. The stakeholders were happy with the outcome of my design.